When done right, automation can provide important benefits. Here's a look at automation options to suit the varying needs of typical job shops.

This inverted vertical turning machine can perform hard turning and grinding of chucked components such as gears while loading and unloading material and completed parts itself.
#techbrief #horizontal-and-vertical-lathes
OB7-Stretch can tend multiple machines at one time when the robot needs to reach more than one machine and when the robot needs to reach deeply into a machine.

Friend or foe? Helper or fiend? Here's what robotics really mean for the cutting tools industry and which pitfalls to avoid.

6 MINUTE READ
For this Omaha shop, periodic part inspection required an automated turning cell to pause production. Printing a plastic parts collection chute for delivery outside the cell solved this problem, and it turns out the shop has found 3D printing to be valuable in many other ways.
#additive
Have you considered how robots can be beneficial to your shop?

OnRobot introduces compact, large-stroke 3FG15 three-finger gripper that handles a range of cylindrical objects.

Lights-out manufacturing has the potential to save money while increasing capacity, but shops need the right equipment and to address potential challenges before implementing it.
#techbrief
As humans and robots begin to work closer together, grippers that have the flexibility of the human hand will be more in demand.

A company that helps manufacturing companies implement collaborative robots has found that additive manufacturing can produce custom parts for these systems faster and cheaper than machining.

The tool system offers a number of machine tools that can be mounted directly on the robot arm and ready for continuous use, the company says.

9 MINUTE READ
After years of relying on an extensive machining cell for part production, this marine equipment manufacturer has now reduced part handling and improved quality through use of single-setup lathes and automated loading and unloading.

VIDEOS
Before investing in a collaborative robot, consider conducting a risk assessment to make sure the man and machine are matched to the application.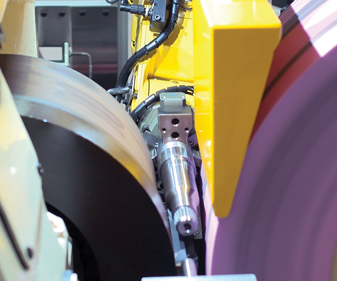 Like many shops facing changes in customer demands, Pennsylvania-based American Turned Products (ATP) is making the necessary adjustments and adding operations to continue to compete in the difficult, high volume market. One of those adjustments is the company's recent installation of an automated centerless grinding cell.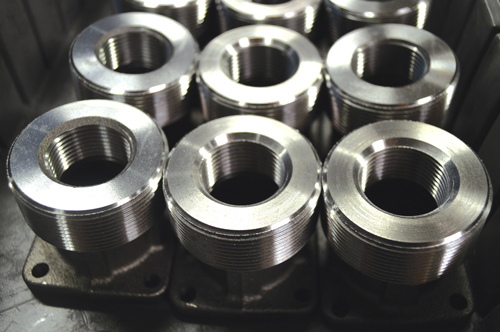 This Indiana shop made a leap from manual machining and basic CNC technology to a sophisticated turning cell and has not looked back. It's been a customer driven transition.

8 MINUTE READ
An Ohio manufacturer deployed nine collaborative robots to improve and optimize the work environment, automating hard-to-staff tasks such as machine tending, assembly and product inspection.

Cobots can improve efficiency, innovation and growth, but companies that buy them without well-defined objectives could be wasting a lot of money.
#techbrief
With automation shaping the landscape for industrial drive selection, it is vital for machine tool manufacturers to understand defining specification criteria.

A solution for automating the most repetitive products tasks is now available from Omron Automation Americas.

VersaBuilt Robotics' VBX-160 CNC automation solution, which has been coupled with the FANUC LR Mate 200iD7L.

Choosing the right components is only the first step in setting up an automated cell—they must also be integrated properly.

OnRobot, supplier of hardware and software for collaborative robots, has opened its first U.S. headquarters in Dallas, Texas. Cobots have become the fastest growing segment of industrial automation, expected to jump ten-fold by 2025.