CAD/CAM
| 8 MINUTE READ
Any opportunity to save time in the production process should be considered for its potential to increase profit. CAM vendors are developing new tools and refining existing ones to help optimize processes in multiple areas on the shop floor.

CAD/CAM
Machine shops and manufacturers that use pirated software risk losing much more – both directly and indirectly.
#opinion
CAD/CAM
Direct link gives manufacturers greater control over manufacturing process by delivering a more accurate, detailed picture of each machining operation from start to finish.

CNC & Machine Controls
3 MINUTE READ
Some software capabilities go underutilized. One machine tool builder's CNC software includes lesser-known apps that shops can leverage to their advantage.
#techbrief
Shop Management Software
Cloud ERP software simplifies and optimizes manufacturing by offering increased accessibility, speed and security.

CAD/CAM
Open Mind's hyperMill CAD/CAM software improves tool paths.

CAD/CAM
Mastercam 2021 improves automation, efficiency, connectivity and precision.

CNC & Machine Controls
For some turning work, unwanted harmonics can cause chatter and poor surface finishes. A new CNC software capability can automatically compensate for this.

CNC & Machine Controls
168 Manufacturing's automatic coolant delivery system for CNC machine tools works without human intervention.

Shop Management Software
5 MINUTE READ
Here are four key strategies to help defense industry manufacturers attack the additional challenges they must often face.

VIDEOS
CNC & Machine Controls
Adding laser cutting to Swiss-type machining is helping this shop do more work for its customers in the medical industry.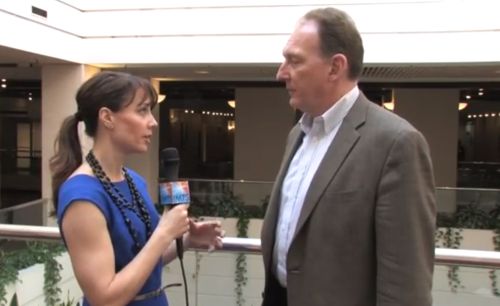 Shop Management Software
IMTSTV's Penny Brown recently spoke with Steve Fritzinger, from NetApp, about competition and technology driving the manufacturing industry's pace and why companies must adapt to this change if they want to survive.

Turn/Mill Machines
An international player in the highly competitive aeronautics, automotive, defense and optical industries makes the most of software for multitasking program verification and optimization.

Workholding
7 MINUTE READ
From accounting and order tracking to scheduling and inventory management, this workholding equipment supplier is only beginning to realize the full benefits of its ERP system.

Cutting Tools
New feed-rate-optimization technology can enable CAM programmers to reduce cycle times and increase tool life for milling and turning operations.
#techbrief
CNC & Machine Controls
Exair Corp.'s small 316 stainless steel cabinet coolers permit just enough cooling for the electronics without going so cold as to waste compressed air.

CAD/CAM
DP Technology, the parent company of the Esprit CAM system, introduces an array of software updates for 2020, including those for Swiss-type lathes.

Shop Management Software
With the eventual goal of adding machine condition monitoring, this company began by installing an ERP system as a foundation to build upon, flattening the learning curve with each step toward achieving increased process oversight.

Swiss-Types
A New Hampshire high-volume precision solutions manufacturer and an innovative software solutions provider have collaborated in upgrading the shop's data collection and organization methods, maximizing output and competitiveness.

CNC & Machine Controls
Dtect-IT can also monitor frequency levels and set magnitude limits to detect anomalies within specific frequency bands.