Shop Management Software
| 4 MINUTE READ
Are you planning to add an ERP solution or switch to a new platform for your CNC machine shop? Setting up a test environment enables your employees to learn and train for the new software and can help ensure success. Here are five reasons why that is.

CAD/CAM
Verisurf Software for Faro Arms improves performance, capabilities and universal compatibility.

Shop Management Software
Enterprise resource planning software is not only enabling Chapter 2 to better manage its range of machining and manufacturing capabilities but also helping it go paperless.

Shop Management Software
Paperless Parts' enhanced quoting platform unlocks PDF files commonly shared with RFQs and makes the technical data within them more accessible and actionable.

CAD/CAM
Machine unlocks faster and more accurate art-to-part FANUC CNC capabilities.

CNC & Machine Controls
Voice-activated technology is able to listen to voice commands, provide instructional content, perform complex machine functions quickly and walk through vital checklists.

CNC & Machine Controls
Using the Renishaw Set and Inspect App, Takumi CNC machine users can create a probing cycle, automatically generate the required machine code for the probing cycle and send it to the control.

CAD/CAM
View this on-demand IMTS spark session that details how technology that creates the "physical DNA" of 3D models enables easy model comparison to speed new product design and manufacturing.

Shop Management Software
Latest software enables users to keep an eye on all tool data, increasing the efficiency and agility of machining.

CAD/CAM
7 MINUTE READ
This shop's manual (by hand) CNC programming was slowing it down until it discovered a CAM software for Swiss-type lathes.

VIDEOS
CNC & Machine Controls
Adding laser cutting to Swiss-type machining is helping this shop do more work for its customers in the medical industry.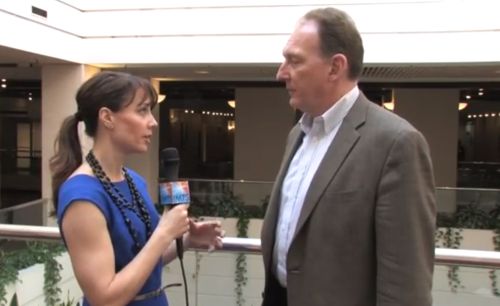 Shop Management Software
IMTSTV's Penny Brown recently spoke with Steve Fritzinger, from NetApp, about competition and technology driving the manufacturing industry's pace and why companies must adapt to this change if they want to survive.

Turn-Mills
An international player in the highly competitive aeronautics, automotive, defense and optical industries makes the most of software for multitasking program verification and optimization.

CNC & Machine Controls
3 MINUTE READ
Some software capabilities go underutilized. One machine tool builder's CNC software includes lesser-known apps that shops can leverage to their advantage.
#techbrief
CNC & Machine Controls
It enables users to maximize throughput by significantly reducing setup time, scrap and other nonproductive operations, thereby increasing efficiency, productivity and profitability.

CNC & Machine Controls
Machine tool builders can virtually map entire development processes to significantly reduce product development phase and time-to-market for new machines.

CAD/CAM
Machine shops and manufacturers that use pirated software risk losing much more – both directly and indirectly.
#opinion
CAD/CAM
Direct link gives manufacturers greater control over manufacturing process by delivering a more accurate, detailed picture of each machining operation from start to finish.

CAD/CAM
This machine shop 3D prints a plastic plug that it inserts into the end of tubing to prevent chips and coolant from entering the lathe's bar feeder. It offers a free CAD model of it for other shops machining that material.

Shop Management Software
Cloud ERP software simplifies and optimizes manufacturing by offering increased accessibility, speed and security.